At March's AGM the following winners were announced/voted for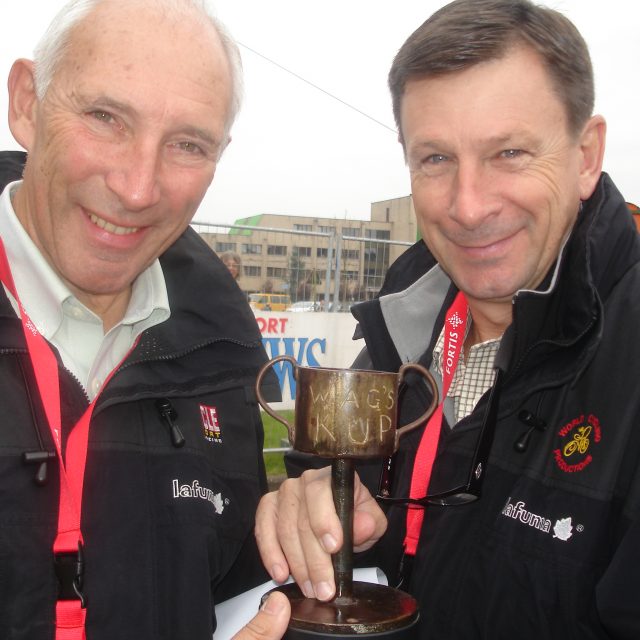 Trevor Timmington
WAG's Kup Winner
2017 WAG's Kup Winner
Proposed – Ian Bayley
Seconded – Richard Nicol
The winner of the WAG cup is traditionally a member who has become infamous for his cycling exploits during the year.  This year Trevor was the outstanding candidate for his "Stour valley shuffle" which saw him disappear off the track, down the bank towards the river.  Luck was on his side as he managed to wedge himself between the bank and a waste pipe, avoiding an early bath.   When other members worked out what had happened it took 5 of them to get him out.
For those of you that are concerned fear not,  the electric bike Trevor was riding survived
We missed the chance of getting a pic of Trevor with the cup so here's one of Paul Sherwin & Phil Liggett with the trophy!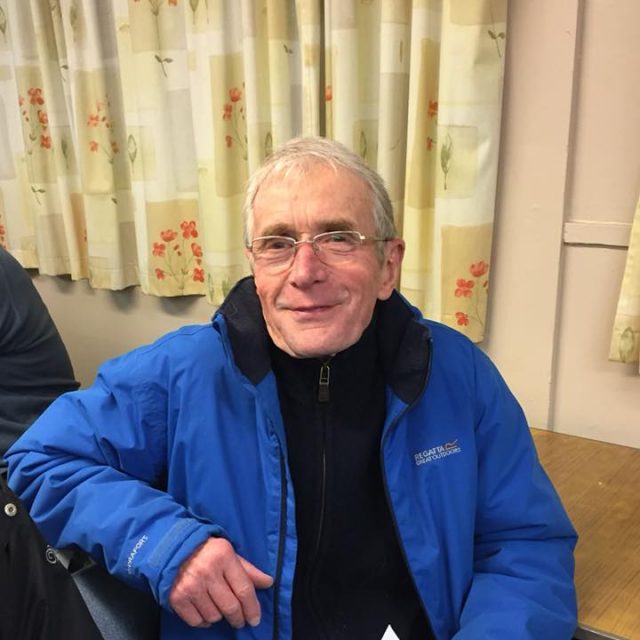 John Onions
Honary Life Member
Honorary Life Membership
Proposed – Bryan Hedges. A quiet, unassuming, loyal and long standing club member. Always ready to volunteer to marshal at all events we run.  Most weeks can be seen in the club room keeping up to date with members..

Jake Slack
Youth Rider of the Year
Youth Rider of the Year
Whilst we do not have many youth members, one
stood out significantly.  Competing in his first cyclo-cross races and riding with, and outshining his adult contemporaries on the long, fast and off-road 9.15 rides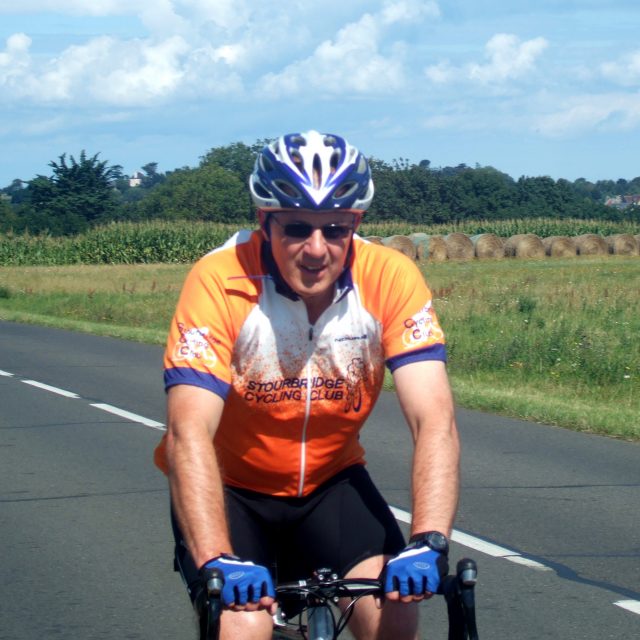 Colin Neave
2017 Club Member of the Year
Club Member of the Year
Proposed by Tom Payton – Has been awarded for being an unsung hero of the
club, especially for overseeing the huge administration of record membership numbers, as well as being the sometimes unknowing donor of bike parts to keep his son on the road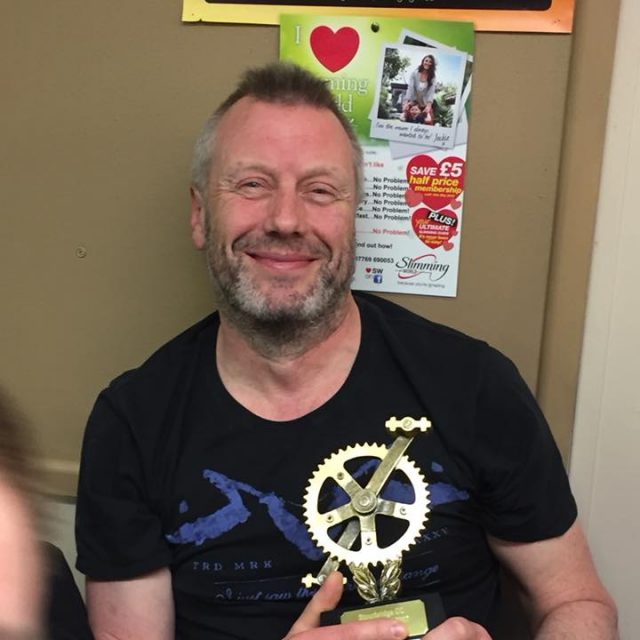 Neil Ruston
Road Rider of the Year
2017 Road Rider of the Year
Proposed by Anthony Neave – Has been awarded to an outstanding member; he represents
the club racing, and helps out putting on the races and is always the first to offer help and encouragement when out on regular rides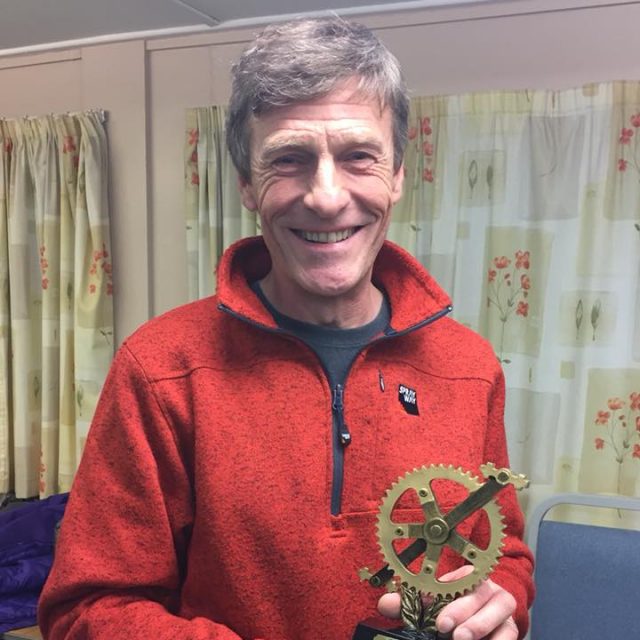 Quinn Bytheway
Mountain Biker of the Year
2017 MTBer of the Year
Proposed by Mac McColgan – Has been awarded for giving up a signigficant amount of his own time to become a qualified MTB coach, and spending hours trawling through the disparate MTB racing results to keep the club informed of members' achievements.  Not to mention his own performances on an MTB bike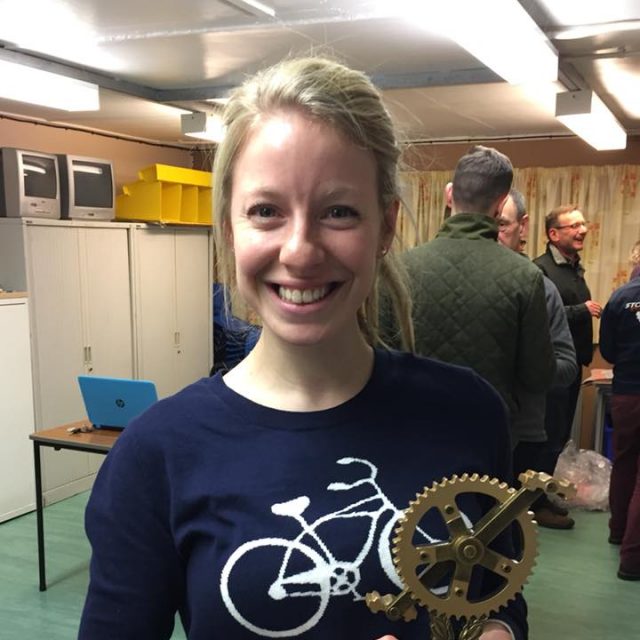 Naomi Payton
Most Improved Rider of the Year
2017 Most Improved Rider of the Year
Proposed by Lorraine Gaytten – Awarded for a fantastic effort in her first full season of cyclocross  racing. And managing to do it with a smile on her face all the way round.
Steve Whitehouse
Cyclo-Cross Rider of the Year
2017 Cyclo Cross Rider of the Year
Proposed by Kevin Payton – Has battled hard all season  with an exceptionally good ride in the National Cyclo Cross @ Shrewsbury, where he came 12th