Sunday club runs are at a steady pace of approx 13/14 mph. These start in Stourbridge at 9am at the corner of Stourbridge ring road and Hagley Road. Depending on the destination, riders can join the group at approximately 9.15 am at the Summerhill Hotel, Kingswinford (K) or The Talbot Inn at Belbroughton (B), where stated in the ride descriptions below.
There is also a slower touring ride that leaves The Old Library every Sunday at 0915.
Before attending any Stourbridge CC ride, please check our "code of conduct" and "preparation for a ride" pages.
Don't forget to bring a small amount of money as there is a half hour refreshment break en-route.
Details of each ride are posted on the  club's Facebook page  on Wed/Thur. each week.  This is a closed group and you will need to ask to join before you will be able to see the page.
Any volunteers willing to take rides, please contact the touring secretary: Pam Saunders.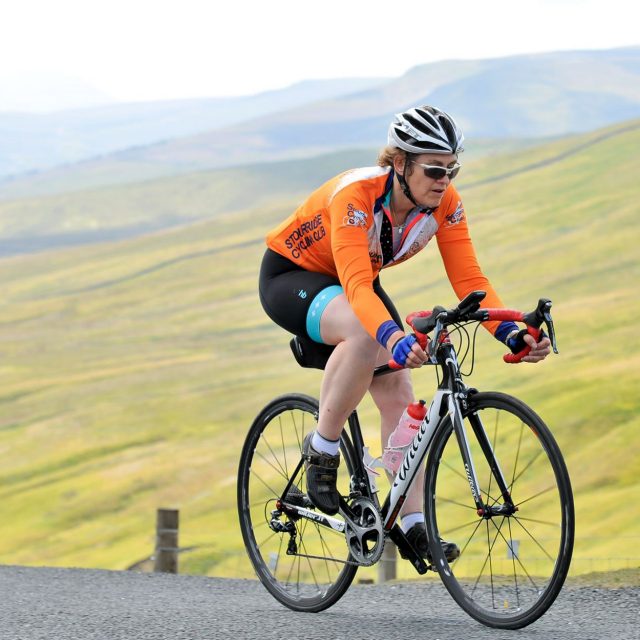 Pam Saunders
Touring Secretary, Coach, First Aider
Pam is now our touring secretary appointed by the committee, awaiting ratification by the next AGM.
She received Club Member of the Year after attending many Saturday and Sunday clubruns, helping at races, timekeeping, attending social functions and qualified as a BC level 2 coach during 2018.
Up coming rides:
Please see our Facebook Group for details