Stourbridge CC support both competitive and non-competitive, on and off-road cycling. Prospective new members, please browse the site and find more information on the "Join Us!" page.
SCC time trial series, event 2 on Tuesday 3rd May. Meet Royal Oak, Halfpenny Green. First rider off at 7pm.
Tuesday & Thursday training bashes: meet Summerhill 6.30pm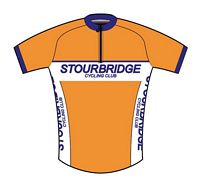 Club News:

19th April: 28 riders in the first of the 2016 SCC "10" series. Winner is British National 10 champion Richard Bussell of Aerocoach with a time of 21.51. Results

20th March: SCC trio make the podium for the Go run and ride WM round 2 single speed category at Eastnor Castle. Quinn Byteway is 3rd fatbike. Jim Bloomer 2nd XC.

AGM round-up: Terry Rowntree is made life member, Mac McColgan is Club Member of the Year, Josh Williams is most improved rider, Phil Glaze takes the cyclo-cross trophy and Wags Kup, Wally Fowler is presented with a special award for his world record and world championship achievements.

26th February: SCC riders collect lots of prizes at the WMCCL presentation night.:

weekly planner
Tuesday
Summerhill bash
1915
Thursday
Summerhill bash
1915
Saturday
Summerhill bash

0810
0820
0830

Saturdays
off-road (Bonded)
0900
0915
0930
Sunday 24th April
Earlswood
Wyre Forest VC

0830
0900






Stourbridge Cycling Club is affiliated to: British Cycling, Cyclists Touring Club, Cycling Time Trials, SSSCCRRL, WMCCL.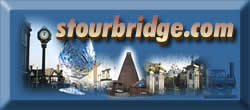 Clubroom: The Roy Archer Room, Oakfield Community Centre, Brettell Lane, Amblecote, Stourbridge, West Midlands DY5 3LT. Mondays from 8pm