Stourbridge CC support both competitive and non-competitive, on and off-road cycling. Prospective new members, please browse the site and find more information on the "Join Us!" page.
SCC 50th birthday celebration: Barn dance/buffet/social evening at The Bonded Warehouse, Friday 19th September. All welcome; tickets £7.50 (subsidised) from Sue Payton.
Tuesday evening road training ride meet Summerhill 6.30pm.
Club News:

29th July: James Jevons (Stourbridge Velo) wins the last of the time trial series. Overall winner: Mike ANslow (BCT), 1st SCC & 2nd overall - Anthony Neave. Results.

24th July: Neil Ruston is 4th at the Charlton SS league road race.

17th July: Dan Harris 3rd at the league race at Bobbington. Phil Rushton 8th. Big SCC turnout to race.

10th July: Ant Neave 4th, Phil Rushton 6th at the SSSCCRRL race at Huntingdon.

3rd July: Dan Harris wins the South Staffs league road race at Charlton.
Stourbridge Cycling Club is affiliated to: British Cycling, Cyclists Touring Club, Cycling Time Trials, SSSCCRRL, WMCCL and is a Go-Ride accredited club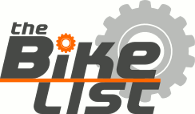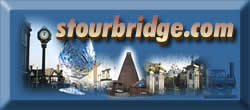 Clubroom: The Roy Archer Room, Oakfield Community Centre, Brettell Lane, Amblecote, Stourbridge, West Midlands DY5 3LT. Mondays from 8pm