Stourbridge CC support both competitive and non-competitive, on and off-road cycling. Prospective new members, please browse the site and find more information on the "Join Us!" page.
Tuesday 8th September: cyclo-cross training starts at the usual location. 7pm. For details contact Kevin Payton.
Thursday 8th October: Lidl bash starts - meet7.15pm outside Lidl, Brettell lane
Saturday 24th October: Wally makes a bid for the over 80's hour record at Newport Velodrome. Click for details.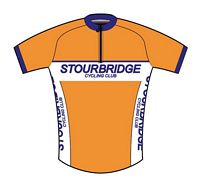 Club News:

27th September: Amanda Whitehouse 1st lady vet at Baggeridge cyclo-cross. Ant Neave 2nd U23, Phil Glaze 2nd 40+, Kev Payton 4th 55+, Naomi, Sonia and Derek all 4th in their respective categories. Results.

20th September: Ant Neave 2nd in WMCCL round 3. Kevin Payton 5th over 50, Phil Glaze 3rd 40+. Results

13th September: cyclo-cross league round 2 - Kevin 4th 50+, Isla 1st 45+, Jayne 2nd 40+, Terry 2nd 70+, Lorraine 30 50+, Carol 1st 70+F, Tom Payton 5th senior, Phil Glaze 4th 40+.

6th September: A very good start for the cyclo-cross season for SCC: Kevin Payton - 4th 50/55+ Vet (7th overall), Jayne Cheslin - 1st Female 40+ Vet, Amanda Whitehouse - 3rd Female 40+ Vet, Anthony Neave - 1st U23 (14th overall), Phil Glaze - 6th 40+ Vet. Results

Stourbridge Cycling Club is affiliated to: British Cycling, Cyclists Touring Club, Cycling Time Trials, SSSCCRRL, WMCCL.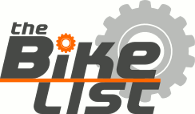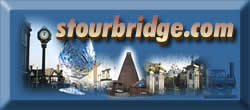 Clubroom: The Roy Archer Room, Oakfield Community Centre, Brettell Lane, Amblecote, Stourbridge, West Midlands DY5 3LT. Mondays from 8pm