Stourbridge CC support both competitive and non-competitive, on and off-road cycling. Prospective new members, please browse the site and find more information on the "Join Us!" page.
Tuesday evening road training ride meet Summerhill 6.30pm.
We are sorry to announce the death of Margaret Fowler, funeral is Thurs 24 July - 10.40 at St Peter's Church Pedmore, 11.40 Stourbridge Crematorium and 12.30 at Wollaston Community Centre.
Club News:

17th July: Dan Harris 3rd at the league race at Bobbington. Phil Rushton 8th. Big SCC turnout to race.

10th July: Ant Neave 4th, Phil Rushton 6th at the SSSCCRRL race at Huntingdon.

3rd July: Dan Harris wins the South Staffs league road race at Charlton.

26th June: Phil Rushton is 2nd in the SSSCCRRL race at Bridgnorth, Anthony Neave 4th. Phil Glaze debuts road racing.

19th June: More success for SCC at the road race league; Phil Rushton 1st, Scott Albrighton 6th, Neil Ruston 8th. Dan Harris 7th in race 2.
Stourbridge Cycling Club is affiliated to: British Cycling, Cyclists Touring Club, Cycling Time Trials, SSSCCRRL, WMCCL and is a Go-Ride accredited club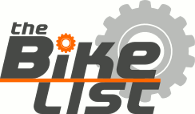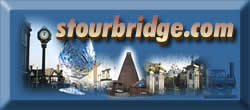 Clubroom: The Roy Archer Room, Oakfield Community Centre, Brettell Lane, Amblecote, Stourbridge, West Midlands DY5 3LT. Mondays from 8pm