Stourbridge CC support both competitive and non-competitive, on and off-road cycling. Prospective new members, please browse the site and find more information on the "Join Us!" page.
Tuesdays and Thursdays: summer road training rides start 6.30pm Summerhill.
Tuesday 30th June: the 4th in our time trial series. First rider off at 7pm, Royal Oak, Halfpenny Green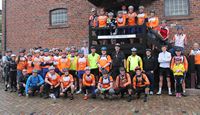 Club News:

28th June: a very successful road race organised by SCC.:

6th June: Estimated over 70 riders total out on 6 SCC rides.

4th June: Anthony Neave wins the SSSCCRRL race at Huntingdon.

28th May: Anthony Neave is 4th in the South Staffs road race.

21st May: SSSCCRRL race 3 at Enville, Dan Harris is 5th, Phil Glaze 10th.

17th May: Anthony Neave is 2nd in the junior divisional championships.






Stourbridge Cycling Club is affiliated to: British Cycling, Cyclists Touring Club, Cycling Time Trials, SSSCCRRL, WMCCL.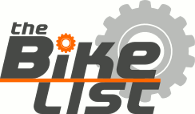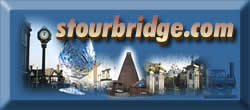 Clubroom: The Roy Archer Room, Oakfield Community Centre, Brettell Lane, Amblecote, Stourbridge, West Midlands DY5 3LT. Mondays from 8pm